New logos for the Sorelec Group !
05/3/2022
Discover the new visual identity of the Sorelec Group !
This is an important day for the Sorelec Group because today we are proud to officially present our new logos ! Even if we were attached to our old logos, the time had come for us to change our identity !
Indeed, the Sorelec Group has grown significantly over the last few years and now represents 4 entities that act in synergy in the leading technological fields of electronics and IT.
The pillars of this new visual identity
Through this new image, the Sorelec Group wishes to convey 4 main concepts that symbolize the strategic vision of the company and especially the values shared daily by our employees:
Simplicity: To make our logos more easily identifiable by the public.
Modernity: Refresh our visual identity, use contemporary codes.
Consistency: Homogenize the different logos, show that we belong to the same group.
Singularity : Deploy a unique symbol, our totem that allows us to make our identity unique.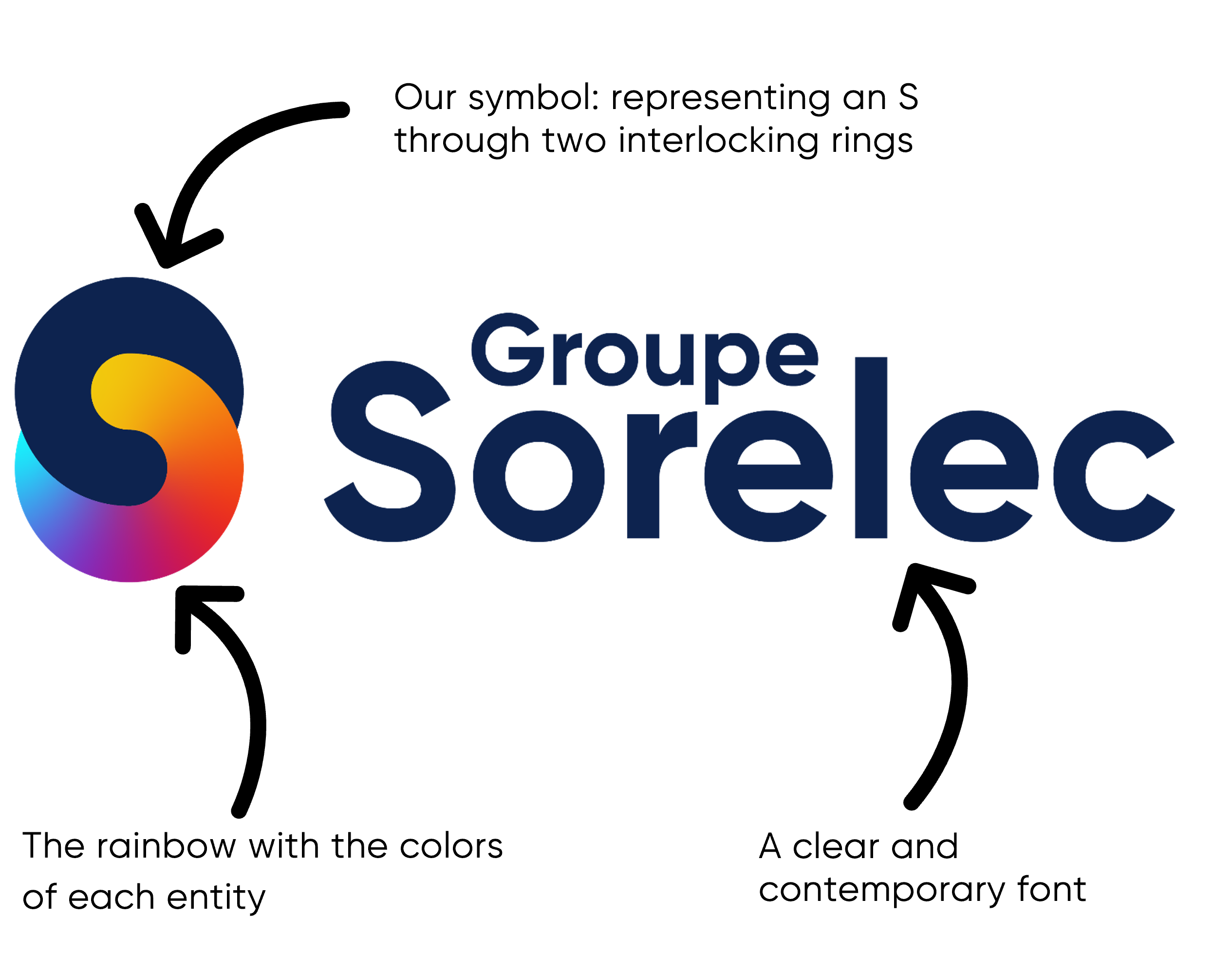 The synergy of 4 companies recognized for their business expertise
In 2022, the Sorelec Group will have more than 100 employees spread over 4 structures that are both different and very close through strong synergies:
SORELEC, independent distributor of electronic components for industry.
OUEST CONSULTING, specialist in computer and telephony engineering.
FANTRONIC, manufacturer and distributor of electronic sub-assemblies for industry.
The Toulouse-based company PALLADIAM, an expert distributor of connectors and cables.
To illustrate this strong link and this belonging to a common group, the different logos of each entity were thus declined from the same graphic charter, while taking again, each, a color resulting from the rainbow of the logo of the Sorelec Group.



A big thank you to the communication agency Z&KO who accompanied us in the definition of this new identity !
To learn more about the agency Z&KO, visit their website.