Adam Tech Rocker Switches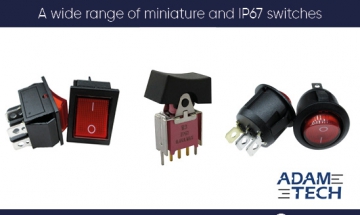 05/2/2022
Discover the Rocker Switches range which is ideal for integration in a wide range of market applications.
Global Leader in Designing, Engineering, and Manufacturing of High-Quality Connectors, Cable Assemblies, and Custom Interconnect Solutions for over 35 years, the manufacturer Adam Tech has been developing a wide its full line of Switches consisting of Toggle, Rocker, Keylock, Pushbutton styles which can be integrated into a wide range of market applications. Theirs switches product line is designed to integrate seamlessly with many of our electronic connector components to offer a full solution to your applications needs.
The ROCKER SWITCHES range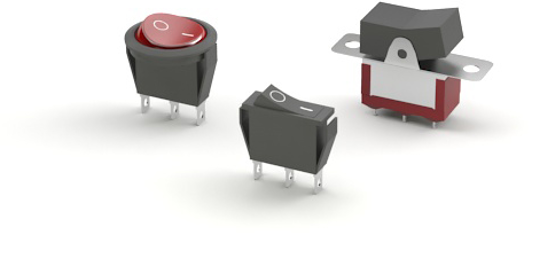 Adam Tech offers a wide range of switches including Rocker Switches. These switches are ideal for integration into a wide range of applications on the market.
This product line consists of subminiature, miniature and medium size rocker switches. Hermetically sealed versions are available with IP67 ratings.
These rocker switches are offered with various termination options and circuits. Standard and LED illuminated actuators are available in a variety of colors, shapes and actuator markings.
Market Applications :
Household appliances
HVAC systems (Heating - Ventilation - Air conditioning)
Computer equipment
Power supplies and battery chargers
Instrumentation
Control panels / dashboards
Medical equipment
Industrial equipment, machinery
Telecommunications
Many possibilities with Adam Tech Rocker Switches

Adam Tech offers about fifty references of different sizes in a complete and rich range.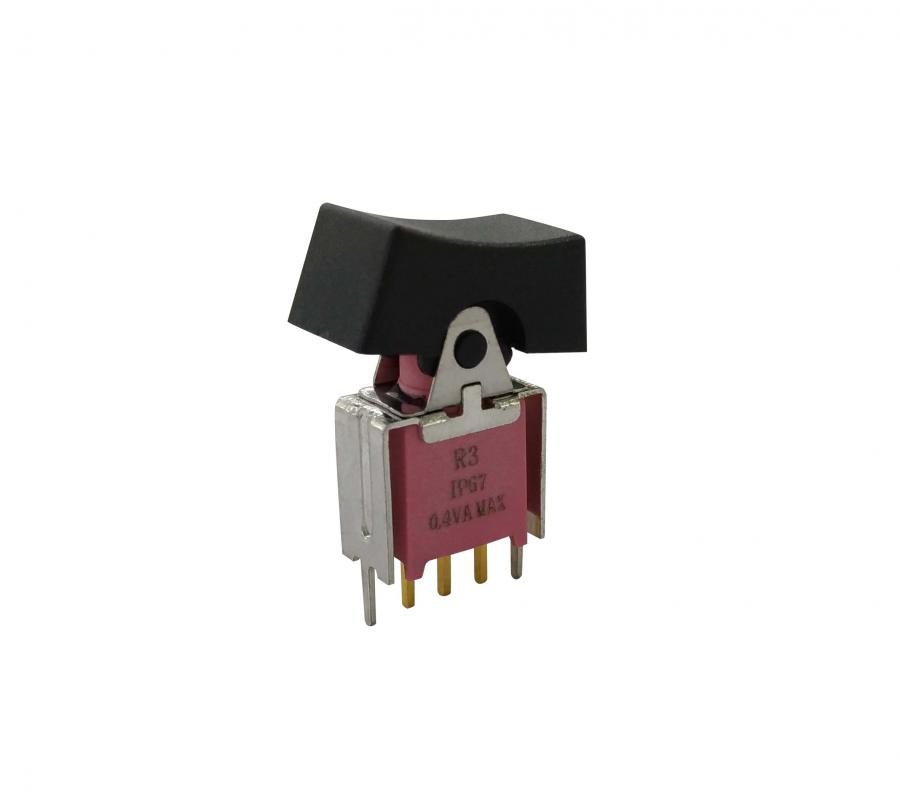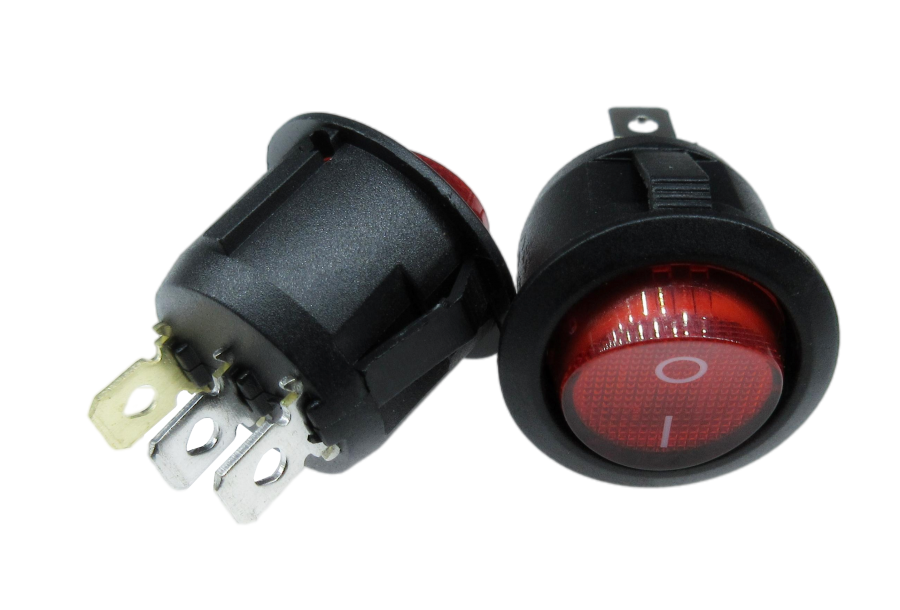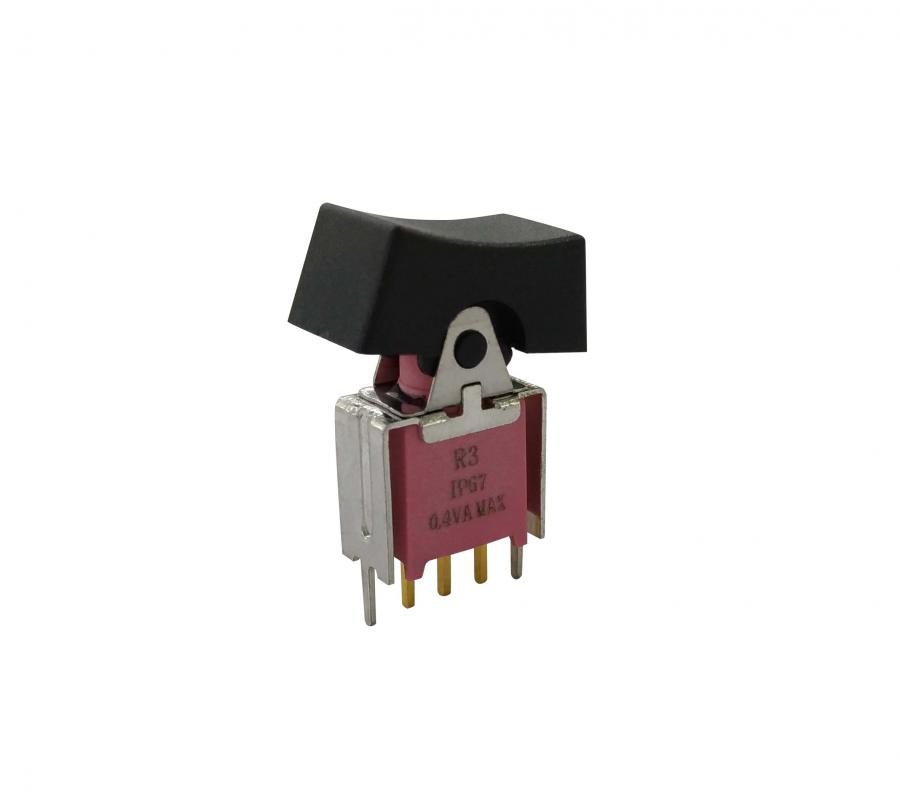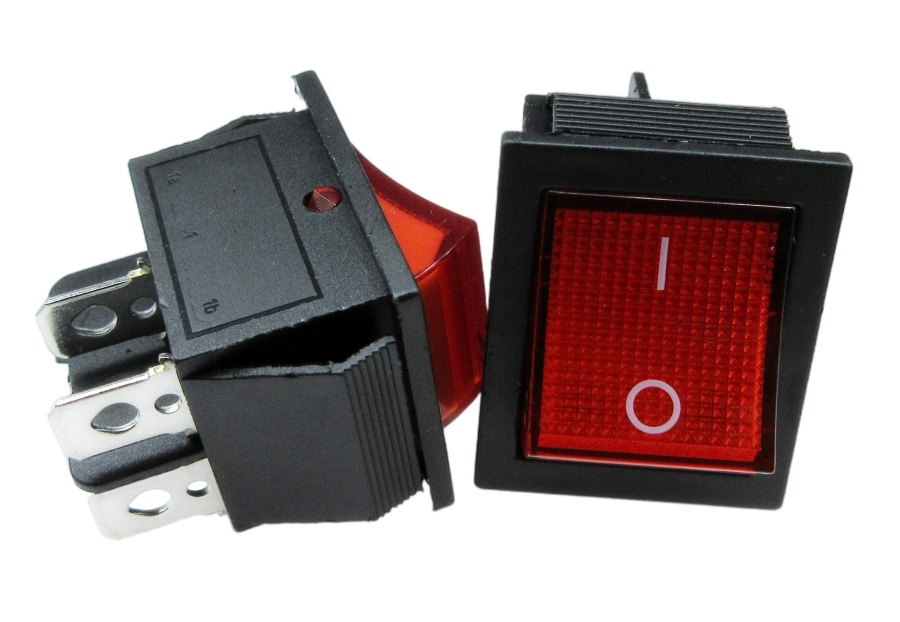 Main characteristics :
Variety of toggle switch types
Sealed versions - IP67 waterproof
Termination options: solder, PCB (straight & right angle) and quick connect (4.75mm & 6.35mm)
Circuits: SPST, SPDT, DPST and DPDT
Functions: ON-ON, ON-OFF, OFF-(ON), ON-OFF-ON and (ON)-OFF-ON
Rocker shapes: round and rectangular (curved and V standard)
Standard and custom actuator markings
LED illuminated actuators with color options
Functions & circuits available on the Rocker Switches :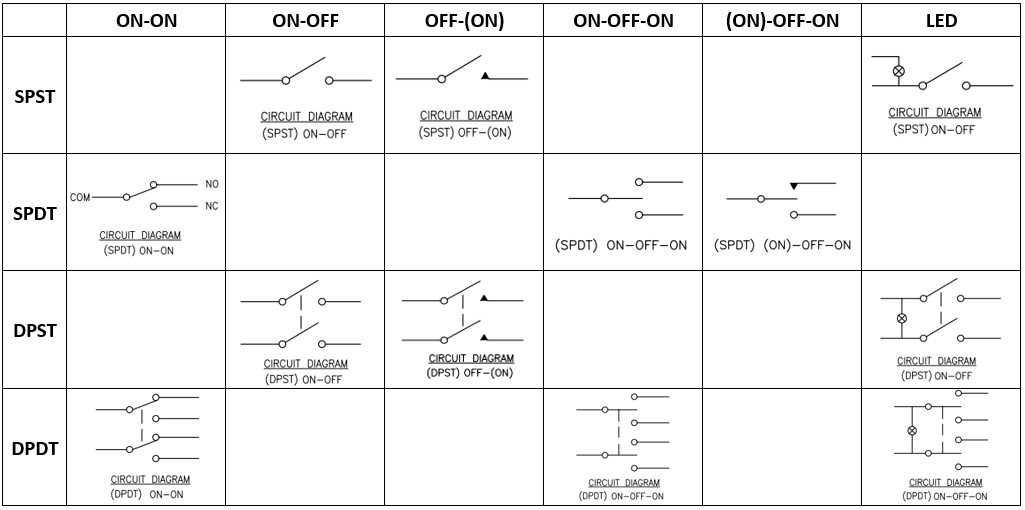 *2 types of switches:
Single pole (a single circuit composed of one input contact and one output contact)
Dual pole (six terminals, two are input contacts and remaining four are the output contacts)
Sorelec is an official supplier of Adam Tech, for any further information, don't hesitate to contact us.
For more information, visit the Adam Tech website