The new website of Sorelec Group is online!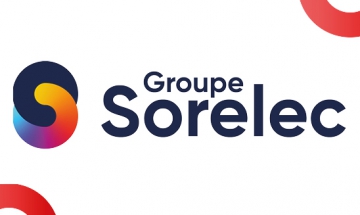 07/4/2022
Browse it to learn more about the 4 entities of the Group.
Sorelec Group is pleased to announce the launch of a brand new website!
Following the creation of a new visual identity a few weeks ago, Sorelec Group continues its development with the launch of a new website. This website aims to highlight the entities of the Sorelec Group, four medium-sized French companies recognized in the electronics and IT markets!
Sorelec Group is a human-sized structure made up of companies known for their expertise in the fields of electronics, cabling and IT.
The website retraces the history of the group and allows to introduce all the companies that compose it. You will find a lot of information about its companies and direct access to the websites of each entity.
The site has a "news" section in order to be informed of all the important news of the group throughout the year.
To discover the new website of the Sorelec Group, click here: http://www.groupesorelec.com/en/
Feel free to also subscribe to the Sorelec Group's Linkedln page, right here: link to LinkedIn page
For further information, please contact us.