Successful renewal of our ISO 9001 certification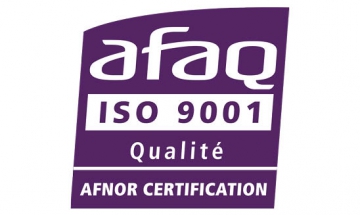 11/17/2021
Sorelec has been ISO 9001 certified for 25 years!
SORELEC is pleased to announce successful renewal of its ISO 9001 certification according to new 2015 version.
This success was made possible by the collective work of all Sorelec departments.
Iso 9001 with its new 2015 requirements is becoming a real managing tool in a demanding economic background. It offers substantial added value in the conduct of our strategy.
SORELEC has been certified since 1996. In 2021, SORELEC celebrated 25 years of certification without any remarks from the certification body.
Congratulations to all for this success !