Discover the Sorelec Linecard!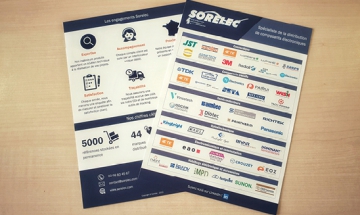 02/18/2019
A selection of more than 40 manufacturers specializing in electronics.
In 2019, Sorelec commercializes 44 recognized brands in the field of electronics for the quality and reliability of their products!
We offer a wide choice of components and accessories for professionals:
Connectors
Cables and wire
Semiconductors
Optoelectronics
Relays & switches
Enclosures, racks & Cabinets
Fasteners & fixings
Marking & labelling
Automation
Fans & Blowers
Our team is at your disposal to meet all your requests and will bring you a personalized support!
Don't hesitate to contact us for any inquiries.