SORELEC, Distributor of electronics and electromechanical components for professionals
Created in 1975, Sorelec is an independent distributor of electronic and electromechanical components for professionals.
Sorelec offers to professionals of the industry and of the electronic subcontracting an important range of electronic components, products and accessories, rigorously selected from world-famous manufacturers.
Today, Sorelec employs over 37 persons and gives you proximity, responsivness and professionalism to answer all your needs, both technical and logistical.
Sorelec is a general distributor which, over the years, has maintained a close relationship with the biggest manufacturers in order to be real partners.
Thanks to the skills of its subsidiary, FANTRONIC, Sorelec offers the realization of electronic subsets, assembled cables and specific cords based on customer specification.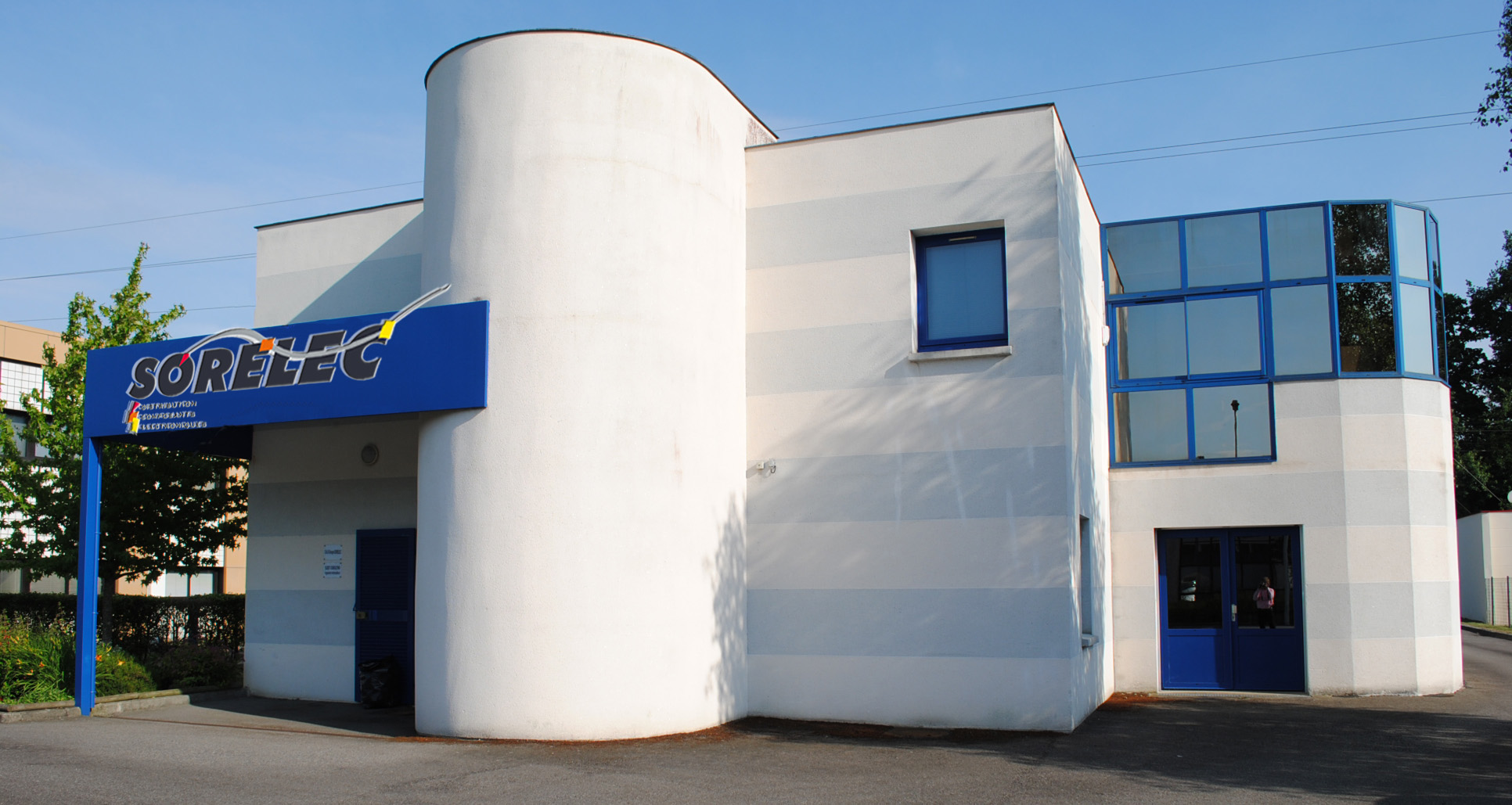 The customer service, organized in duos in every region of France and exports, assists you for all the official brands which are distributed.
3 engineers, in charge of every electronic components family, guide you and propose innovative solutions on highly technological products or on imports at low cost. This engineer team always searches for new suppliers in order to give you an even wider offer of products and services.
4 buyers and 4 logisticians adjust everyday a stock valued at 2M€.
With the administrative staff, the whole Sorelec team is at your service to give you maximum satisfaction.
Sorelec achieved a turnover of 18M€ in 2019.
Sorelec has been part of GROUPE SORELEC since January 2008 and benefits from the dynamic of this ambitious company group.
The synergy generated by the 3 companies of GROUPE SORELEC reinforces the partnership with our customers and suppliers and places Sorelec among the first independent distributors in France.